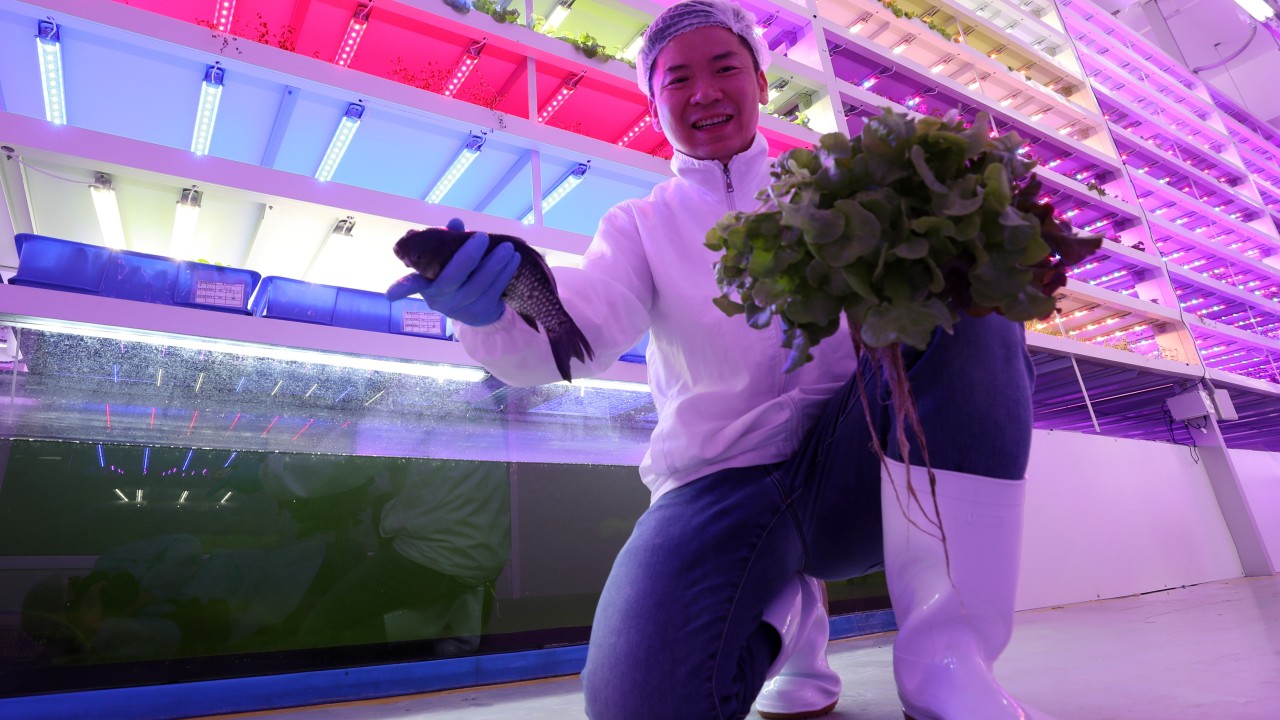 One hi-tech vegetable farm in Hong Kong's Tai Po district is thriving inside a converted factory building, and produces four tonnes of lettuce, wild rocket, endive and cabbage for salads each month.
At Farm66, workers in their 20s and 30s tend to neat rows of racks, each 30cm tall and 10 tiers high, filled with potted greens lit by low-energy light-emitting diode (LED) lamps and connected to fish tanks on the floor.
Instead of shovels and hoes, they work with computers and drones.
"…



Source link
Some local news is curated - Original might have been posted at a different date/ time! Click the source link for details.