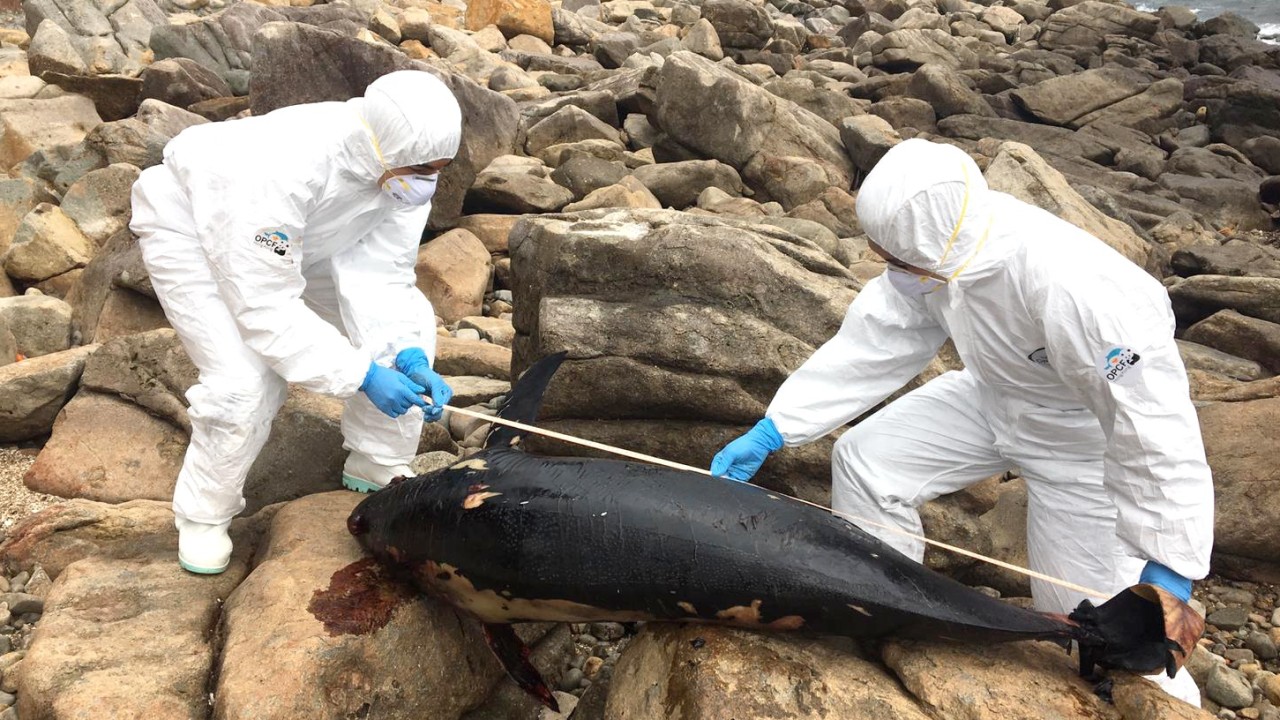 Two porpoise carcasses were found on separate Hong Kong shores on Sunday, bringing the total number of stranded cases involving the marine animal to 15 this year – a figure that was alarming, conservationists warned.
The severely decomposed bodies of an adult male and male calf, measuring 1.66 metres and 1.36 metres respectively, were found in Tap Mun and Sai Kung, with the latter having a 34cm wound on its abdomen. Both belong to the finless porpoise species.
The incidents were reported…



Source link
Some local news is curated - Original might have been posted at a different date/ time! Click the source link for details.